11.03.2020 | LÜTZE LCOS bus coupler 778000.1301
New bus coupler for load monitoring
The automation specialist LÜTZE, Weinstadt, expands the LCOS bus coupler for universal plug options. In addition to the electronic load sensors of the LCOS-CCI family, the widespread LOCC-Box Net components can now also be used.
The new bus couplers by LÜTZE not only operate the electronic LCOS load monitoring, but also the LOCC-Box Net components that have been successful for many years. PROFINET-IO, EtherCAT and Ethernet IP are available as compatible bus interfaces. Remote diagnosis via TCP/IP is possible round the clock via a separate Ethernet interface.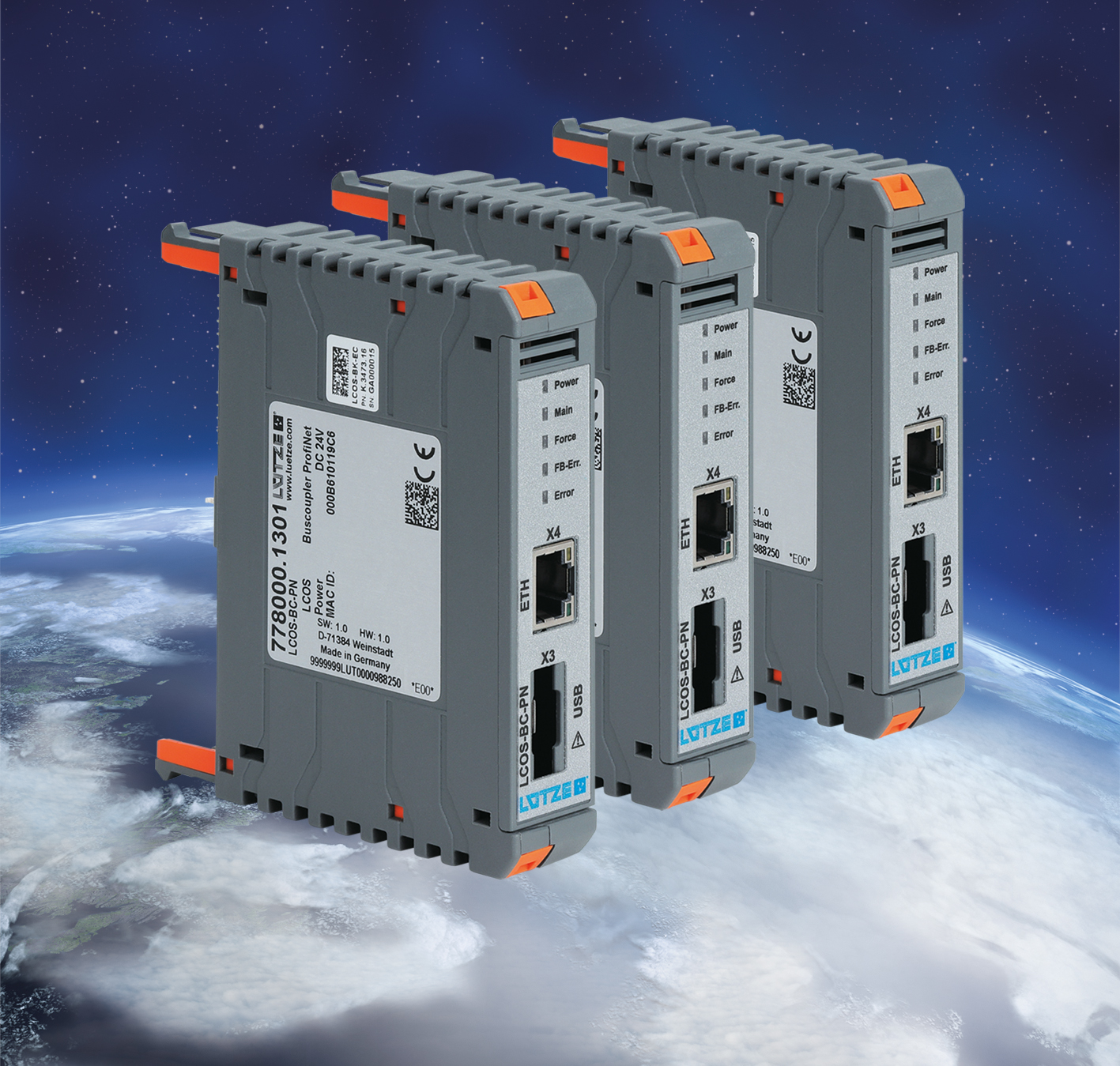 Fig.: LCOS bus coupler for universal plug options

Core benefits of the new LÜTZE LCOS CCI series include a feed with two electrically insulated RJ45 female connectors, an electrically insulated DC 24V supply and 2 configuration interfaces on the bus such as website and USB. Connected configurations are automatically imported. Up to 64 participants and/or up to 80 external LOCC-Box Net modules can be switched on the bus in line. The USB communication is supplied using USB specification 2.0 with 480 Mbit/s (USB-High-Speed). There are LED status displays for power, run and status, as well as other states.

About the LCOS housing system
With the LCOS, LÜTZE has developed an IP20 housing system that can be used as a system-integrated or a stand-alone solution. LCOS can be extended into a complete modular input-output system using tool-free plug-in data or energy modules. The LCOS electronic housing is based on a device carrier that holds the separate housings or the plug-in function units. The patented four-wire bus allows the field side to be supplied with up to 16 current per conductor, which is A rated. This allows for the creation of one to three-phase functions with an operating voltage of 500 V or also 24 V applications with a current load of DC 32 A. The LÜTZE LCOS electronic housing with UL-approval can be used worldwide.
---
Charakters incl. Spaces: 1.378