19.04.2022 | New LÜTZE OCT hybrid cables manufactured to the Beckhoff Standard for ZK4500 and ZK4800
LÜTZE expands its program of prefabricated OCT hybrid cables
The automation specialist LÜTZE Weinstadt presents four new OCT combined supply cables for use in drag chains manufactured to the Beckhoff Standard. In addition to the LÜTZE prefabricated cables with a conductor gauge of 1.0 mm2 available to date, there are now three further cables available with conductor gauges of 1.5 mm2, 2.5 mm2 and 4 mm2 for the types ZK4500 and the new ZK4800. The LÜTZE OCT hybrid cables include engine supply, brake and digital feedback. LÜTZE supplies the cable assemblies including connectors from an order quantity of one. Cable lengths of 1 to 100 meters are possible.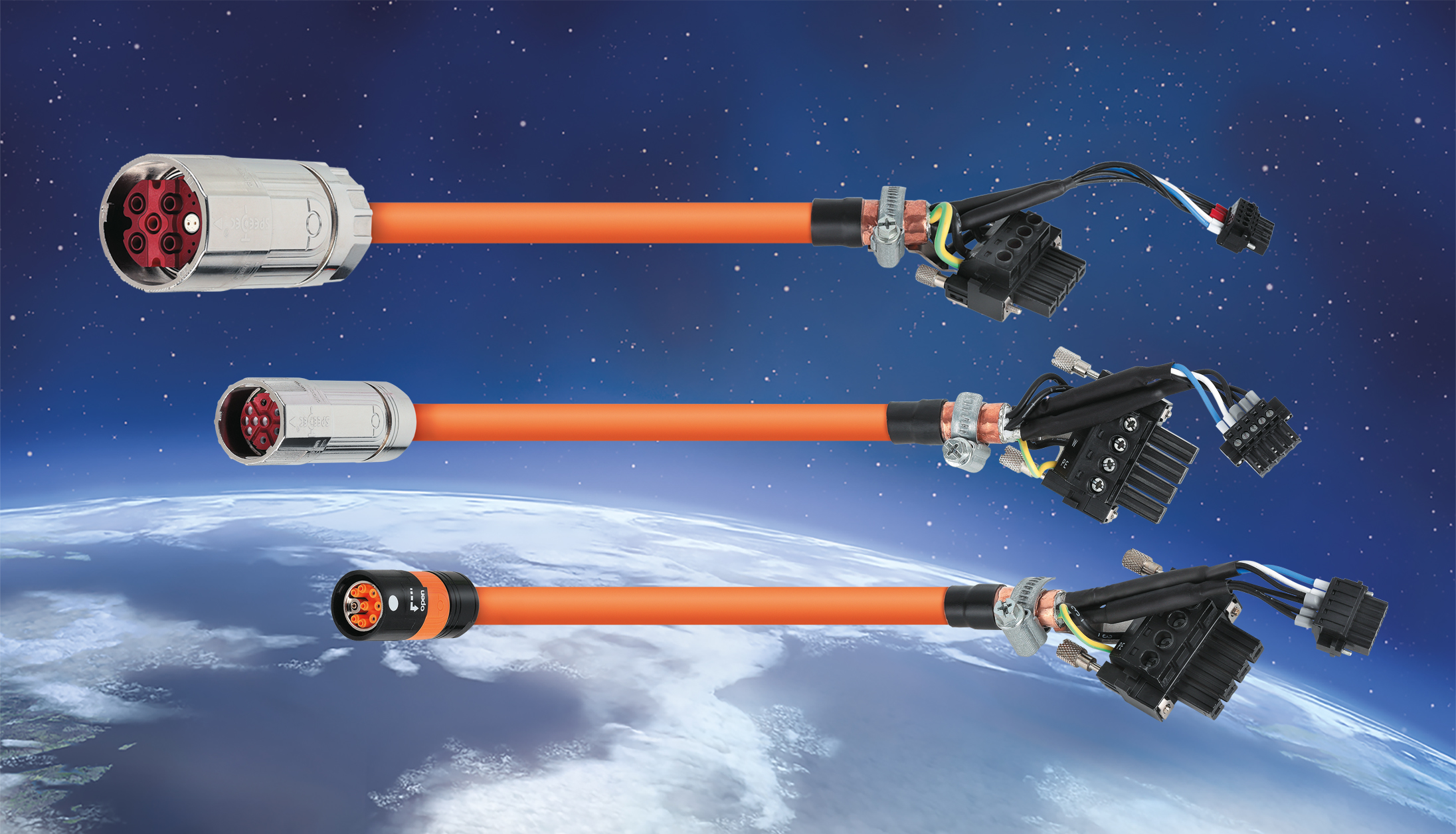 Fig.: Perfect for use in drag chains:
LÜTZE One-Cable-Technology manufactured to the Beckhoff Standard| Download Photo |
The prefabricated LÜTZE OCT hybrid cables (One-Cable-Technology) manufactured to the Beckhoff Standard are highly suitable for servo drives in industrial environments, such as the machine and plant construction sector, and in transport and conveyor equipment. The halogen-free and RoHS-conforming LÜTZE OCT cables are equipped with a PUR jacket and special polyolefin wire insulation. This makes them ideal for drag chain use in rough operating and climatic conditions: they can also cope with extreme temperature fluctuations from -25 °C to +80 °C and the use of aggressive cooling and lubrication agents. The LÜTZE 7.5xD cables offer excellent strength against flexing fatigue for long-term and fail-safe use in drag chains. The braided shield offers high active and passive EMC interference resistance. The prefabricated OCT cables by LÜTZE fulfil the approvals in accordance with cURus and UL AWM 21233.
High Quality Cable Assemblies
LÜTZE cable assemblies are used across the globe and for more than 20 years in the machine engineering, the energy technology and electro-mechanics sectors. All cable assemblies meet the highest of standards and are manufactured according to the QM Management System ISO9001 and internal Quality Assurance procedures in the Connectivity Competency Center at the LÜTZE site in Chrudim in the Czech Republic.
Characters: 2,05 incl. spaces from bottom of page