05.05.2022 | LÜTZE SYSTEM AirSTREAM
System AirSTREAM becomes an open control cabinet platform
The automation specialist LÜTZE, Weinstadt is opening up the successful AirSTREAM wiring system to turn it into a collaborative system platform for partner companies and their applications.
Over the past few years, LÜTZE AirSTREAM wiring frames have almost become the standard for thermally optimized control cabinets. It is a visionary system that requires much less cooling in the control cabinet, or in some cases, no additional cooling at all. LÜTZE is turning the AirSTREAM wiring system into an open system platform: the AirSTREAM system. LÜTZE partner companies can now develop and market their own customized configurations based on the AirSTREAM for new or enhanced application possibilities. The AirSTREAM system offers the technical foundation and resources necessary for future intelligent and scalable control cabinet solutions through to solutions for Industry 4.0. The owner of LUETZE INTERNATIONAL Group, Udo Lütze, believes that the system platform approach is a huge opportunity for customers and partner companies: "We and our partners share a common AirSTREAM vision proving that efficiency and sustainability in control cabinets are not contradictory ideas."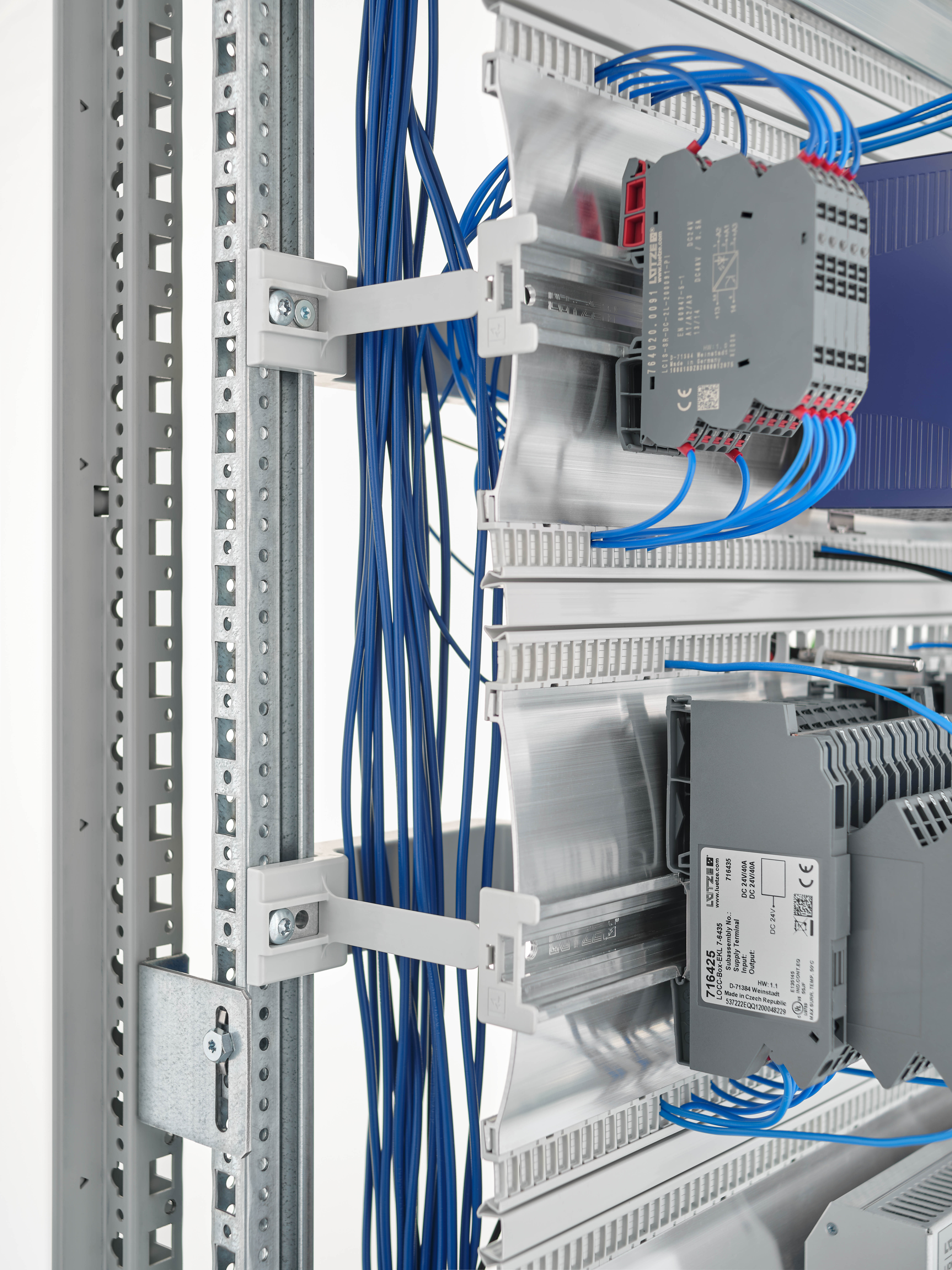 Figure: System AirSTREAM becomes an open system platform
"Share The Vision"
The AirSTREAM philosophy is multiplying
Based on the motto 'Smaller, cooler yet more spacious!', LÜTZE came up with the AirSTREAM wiring system around 10 years ago, and set a new standard by separating the mounting and the wiring level. This facilitated optimal use of space, dispensing completely with all cable ducts, and offered huge thermal advantages. Traditionally, AirSTREAM comes with an intelligent, strong air flow that specifically prevents hotspots despite today's even more compact designs. The main benefit: Dissipated heat is reliably removed which means much less cooling is required. This is certainly an advantage that has growing importance in light of the rising energy prices and climate concerns.
LÜTZE would like to welcome its partner companies across the globe to participate in this longstanding and successful AirSTREAM vision. In other words: "Share The Vision"!
What are the requirements for becoming a LÜTZE AirSTREAM partner? Michael Bautz, LÜTZE Product Manager Cabinet explains: "Our partners share with us our vision that we will strive to develop the System AirSTREAM along sustainable principles, focusing on saving space and thermal optimization. We want to pave the way for integrated solutions and intelligent control cabinets.
Characters: 2,577 incl. spaces from bottom of page