04.07.2022 | LÜTZE Connectivity Solutions
New Connectivity Solutions Catalogue issued
The automation specialist Lütze, Weinstadt, presents the new 'Connectivity Solutions' catalogue with lots of new items with all technical details and order information for cable assemblies, actuator-sensor-interface and suppression technology.

Users from the automation sector will find 180 pages full of everything that plant and machines of the future need for reliable connection technology. The main focus of the new catalogue is the extensive range of cable assemblies with industrial Ethernet cables and connectors. Highlights also include other new items in the field of USB-panel connector, the cabinet openings, and the expansion of the pre-fabricated OCT hybrid cables program. The hard copy of the new catalogue can be requested from Diese E-Mail-Adresse ist vor Spambots geschützt! Zur Anzeige muss JavaScript eingeschaltet sein. or downloaded free of charge at www.luetze.com in the download area.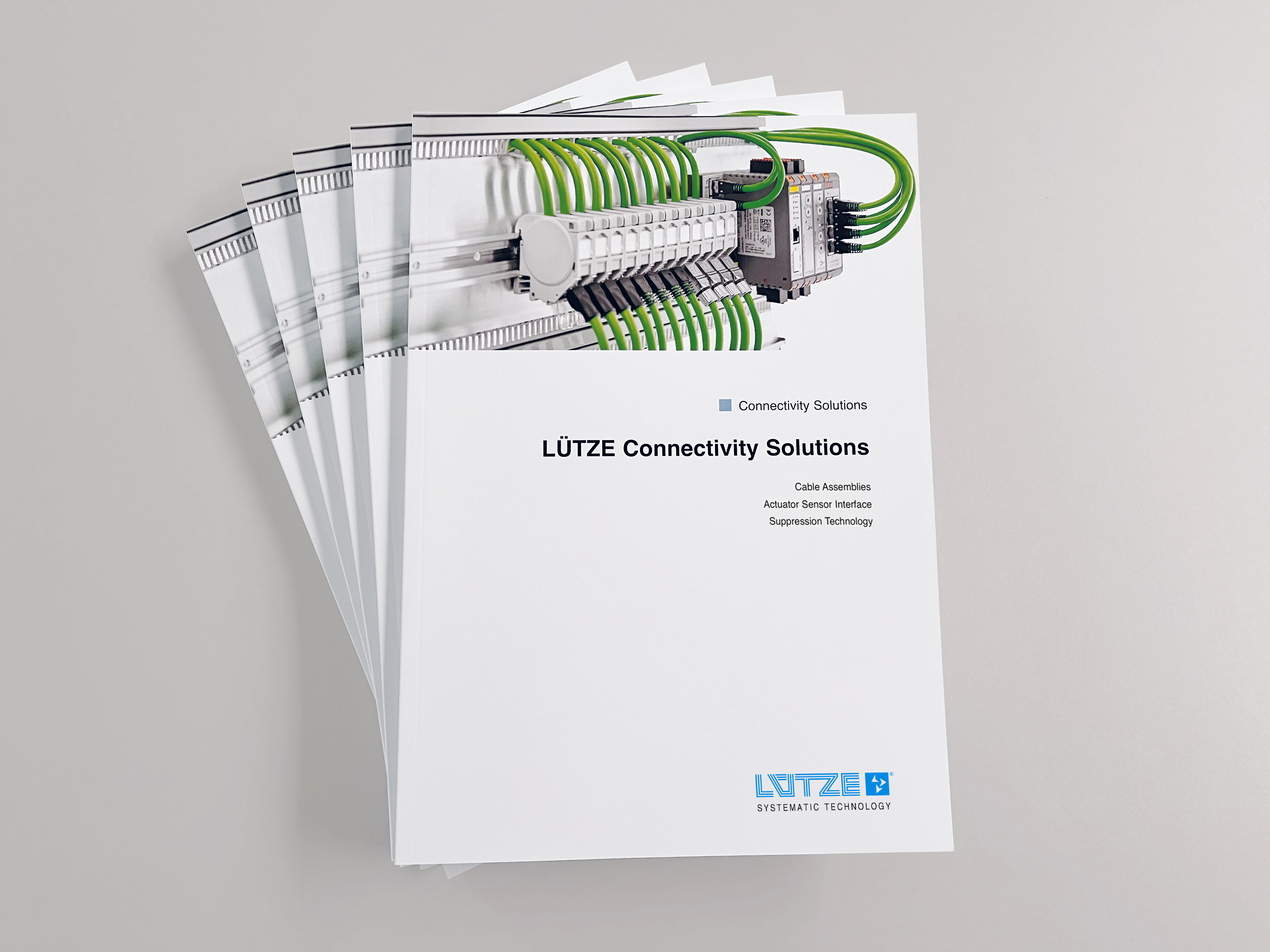 Fig.: The new LÜTZE Connectivity Solutions Catalogue 2022
High Quality Cable Assemblies

In addition to standard products, LÜTZE also manufactures individual cable assemblies and cable sets. The products are manufactured using the latest technologies and are subject to strict quality testing. The assemblies are used in almost all sectors, in particular in the mechanical and plant engineering industry, in the packaging industry and robot engineering sector.
Characters: 1.420 incl. spaces from bottom of page