08.08.2022 | LÜTZE Ethernet Connectivity
Ethernet Ethernet Catalog with reference section and practical advice
The automation specialist LÜTZE, has issued a new Ethernet Connectivity Catalog. In addition to the LÜTZE portfolio for creating efficient Ethernet networks, the new Catalog also includes lots of advice for users and an extensive Ethernet reference section.
The new LÜTZE Ethernet Connectivity Catalog offers users from the automation industry infrastructure solutions that are necessary for implementing efficient production systems. The right choice of suitable cables, connection technology and network components is therefore a significant factor for the reliability of industrial communication. LÜTZE offers a seamless system for designing reliable network infrastructures in this field. In addition to unmanaged switches and new Ethernet cables, the catalog also includes pre-fabricated network cables, numerous connectors and accessories, as well as control cabinet openings and installation sockets.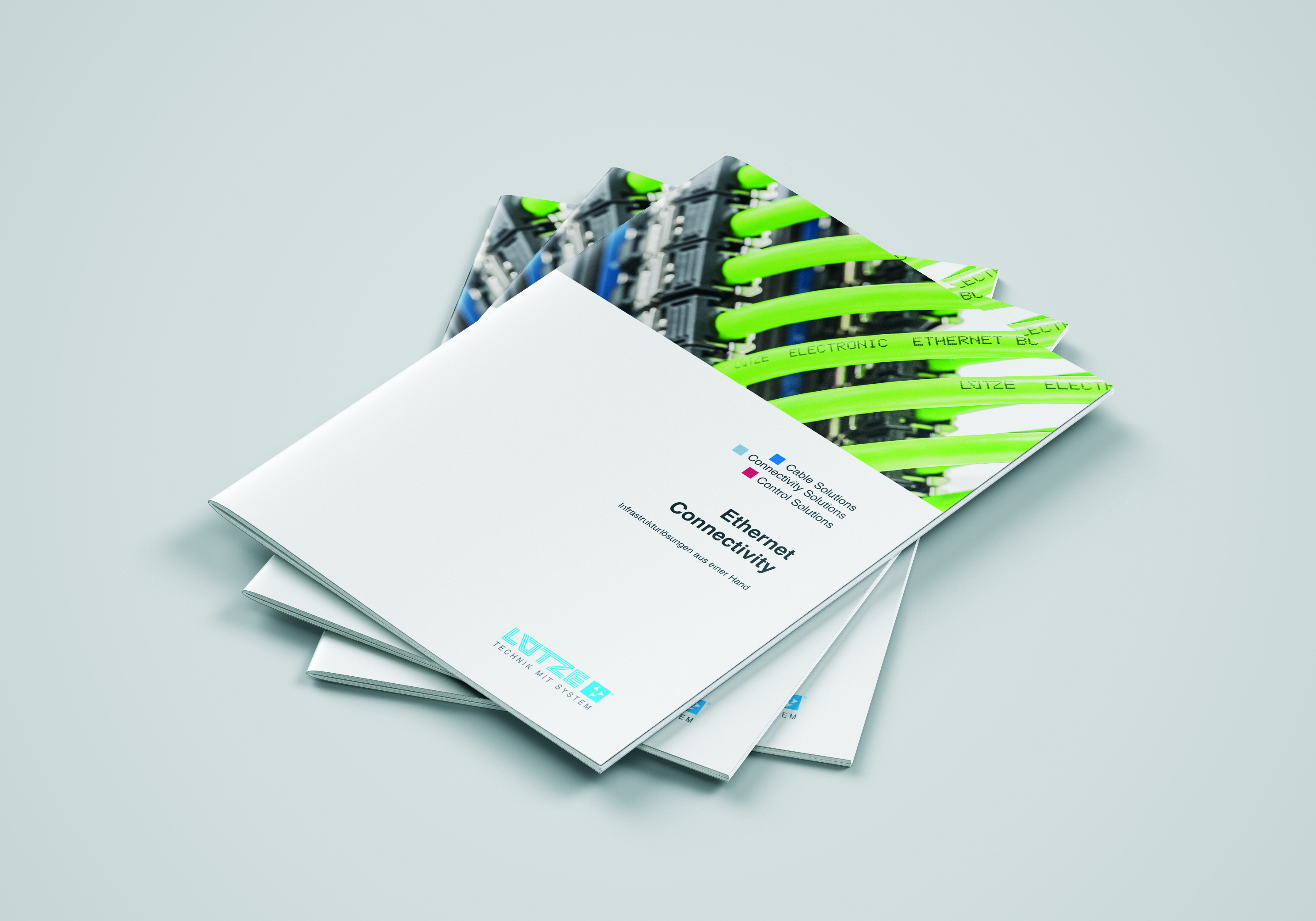 Fig.: The new LÜTZE Ethernet Connectivity Solutions Catalogue 2022
with highly efficient solutions for Industrial Ethernet
In accordance with SkyBLUE, the LÜTZE sustainability offensive, one highlight of the new Catalog is its focus on resource conservation and energy efficiency. For instance, the LÜTZE ECO Switches offer intelligent expansions for creating energy-saving networks. Energy Efficient Ethernet (EEE) is implemented in compliance with the IEEE 802.3az norm. The result is consistent energy savings compared to conventional switches, thanks to intelligent energy management. One point of focus includes the LÜTZE SUPERFLEX SINGLE PAIR ETHERNET cables for the drag train. The efficient Single Pair Ethernet technology reduces weight and saves space, as well as the amount of installation work required.
The new catalogue can be requested from
Diese E-Mail-Adresse ist vor Spambots geschützt! Zur Anzeige muss JavaScript eingeschaltet sein.
or downloaded free of charge at
www.luetze.com
Characters: 1,887 incl. space