24.08.2018 | LÜTZE Transportation GmbH at the INNOTRANS 2018 Hall 6.2/203 Relay Module 6.2 mm | Art. No. 814018
Relay module with wide-range input voltage for railway applications
Rail component specialist LÜTZE TRANSPORTATION launches a new relay module with a wide-range input AC/DC 24 to 230 V in housing width of only 6.2 mm.
The new universal relay from LÜTZE Transportation reflects the all-in-one philosophy of modern scalable modules: The new relay is suitable for numerous on-board voltages, e.g. DC 24 V, DC 36 V, DC 72 V, DC 96 V, DC 110 V and AC 230 V; but also, for special voltages, such as DC 37.5 V, DC 64 V or AC 120 V. The benefits are obvious: rail manufacturers no longer need to stock a range of different relay types in production. Due to this universality, no confusion is possible regarding the wiring of the input voltage. Therefore, the universal relay from LÜTZE TRANSPORTATION is suitable for global use in all on-board systems.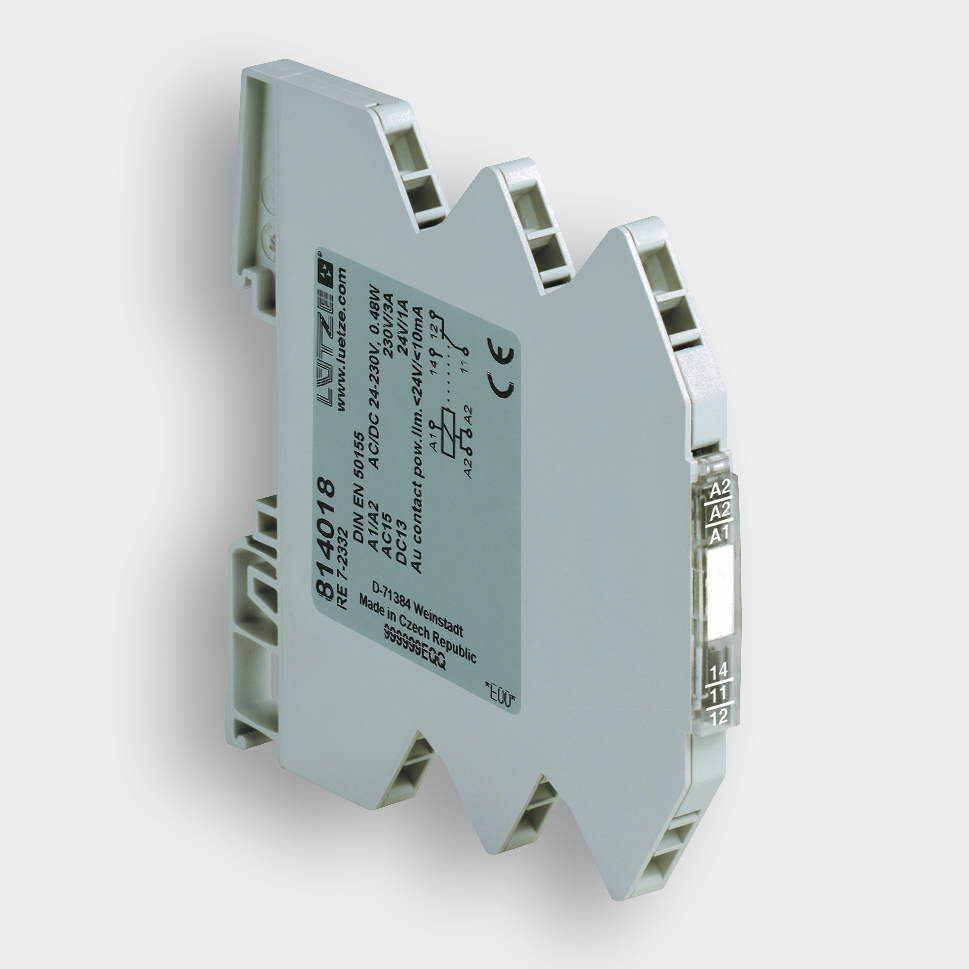 Fig.: Rail equipment compatible, AC/DC 24 V to 230 V universal relay by LÜTZE Transportation
Permanent operation is possible within a temperature range of -40°C to +70°C. The LÜTZE universal relay is 100% suitable for rail applications and meets all standards regarding shock and vibration, EMC and fire and smoke.
---
Characters incl. spaces: 1225