18.10.2018 | Label WIRING HARNESSES for LÜTZE Servo cable assemblies
"WIRING HARNESS" certified cable assemblies for the USA
The automation specialist LÜTZE in Weinstadt supplies servo cable assemblies for Siemens®, Bosch-Rexroth® and Allen-Bradley® with the label "WIRING HARNESS".
By using the label "WIRING HARNESS" in compliance with ZPFW2 (USA) and ZPFW8 (CANADA), LÜTZE ensures that all components and materials of its cable assemblies under the UL file number E486936, correspond to the latest UL standards. Manufacturing companies wanting to enter the North American market can rest assured with the LÜTZE servo cable assemblies: "WIRING HARNESS" not only guarantees that all LÜTZE production facilities and processes are certified to UL, but traceability of all cable assemblies is also ensured by means of the charge number, production date and production place. On request, LÜTZE supplies customer-specific servo cable assemblies with "WIRING HARNESS".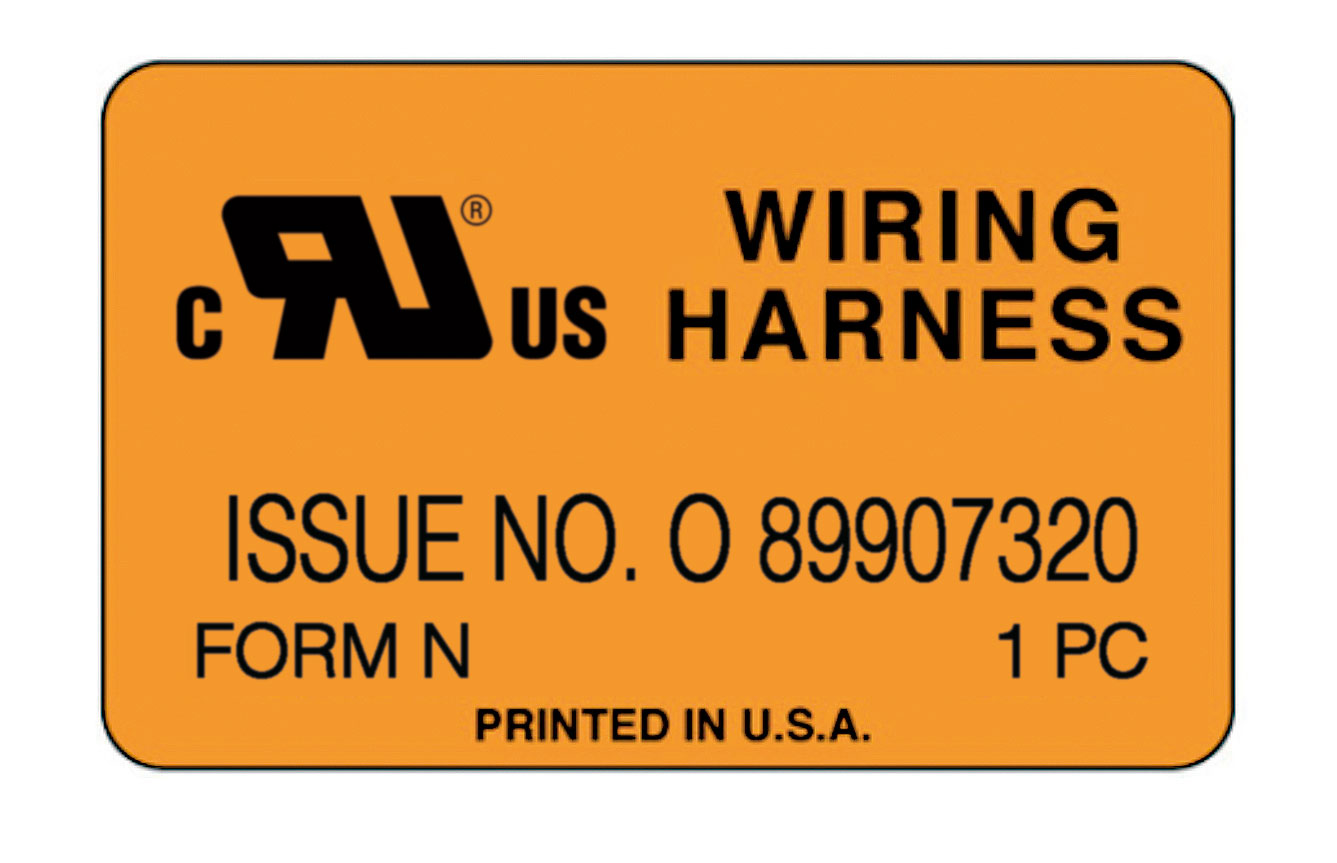 Fig.: Certified safety. LÜTZE Servo cable assemblies with "WIRING HARNESS" label.
The LÜTZE prefabricated servo motor cables for Bosch Rexroth® are suitable for use as servo motor and encoder cables. All cables are suitable for the Bosch Rexroth® systems EcoDrive® and IndraDrive® with the standard types RKL, IKG and IKS. LÜTZE supplies the SIEMENS® 6FX servo cable assemblies with more than 200 types of connectors, including assemblies with a connector size ranging from M12 to M58. All assemblies for Siemens® servo drives are fabricated either as base or extension cables with cable cross-sections up to 50 mm2. The LÜTZE SUPERFLEX® assemblies for Allen-Bradley® servo drives are suitable for use in the machine and plant construction sector and for transport and conveyor equipment. LÜTZE 100% complies with the Allen-Bradley® Standard specifications; this guarantees system compatibility to all Allen-Bradley® drives, motors and encoders.
About UL 'Underwriters Laboratories Incorporated'
The service provider 'Underwriters Laboratories Incorporated' checks compliance with the UL norm with respect to the components, materials and systems, in a secure and transparent procedure. All fabricated parts by LÜTZE are subject to this standard. The UL auditor can identify all production steps, the production date and the production site, via a charge number and parts lists. This is why all LÜTZE production facilities in Germany and Czech Republic are certified accordingly. Additional annual UL audits ensure that the specified standards are permanently maintained.
---
Characters: 2.506 incl. spaces